Funbikes have been a phenomenal success over the last decade and we're proud to be part of that success story. From very humble beginnings we have been with them every step of the way supplying their branding, design, development and marketing strategies. Funbikes are now one of the largest suppliers of children's ride-on toys in the UK.
What we do
Funbikes are a dedicated client that are constantly evolving. We work with their team to improve their everyday processes and are regular visitors to their warehouse to gather information and develop to their requirements.
We are currently installing a warehouse management system and barcode scanner equipment to upgrade and fully automate the stock management process.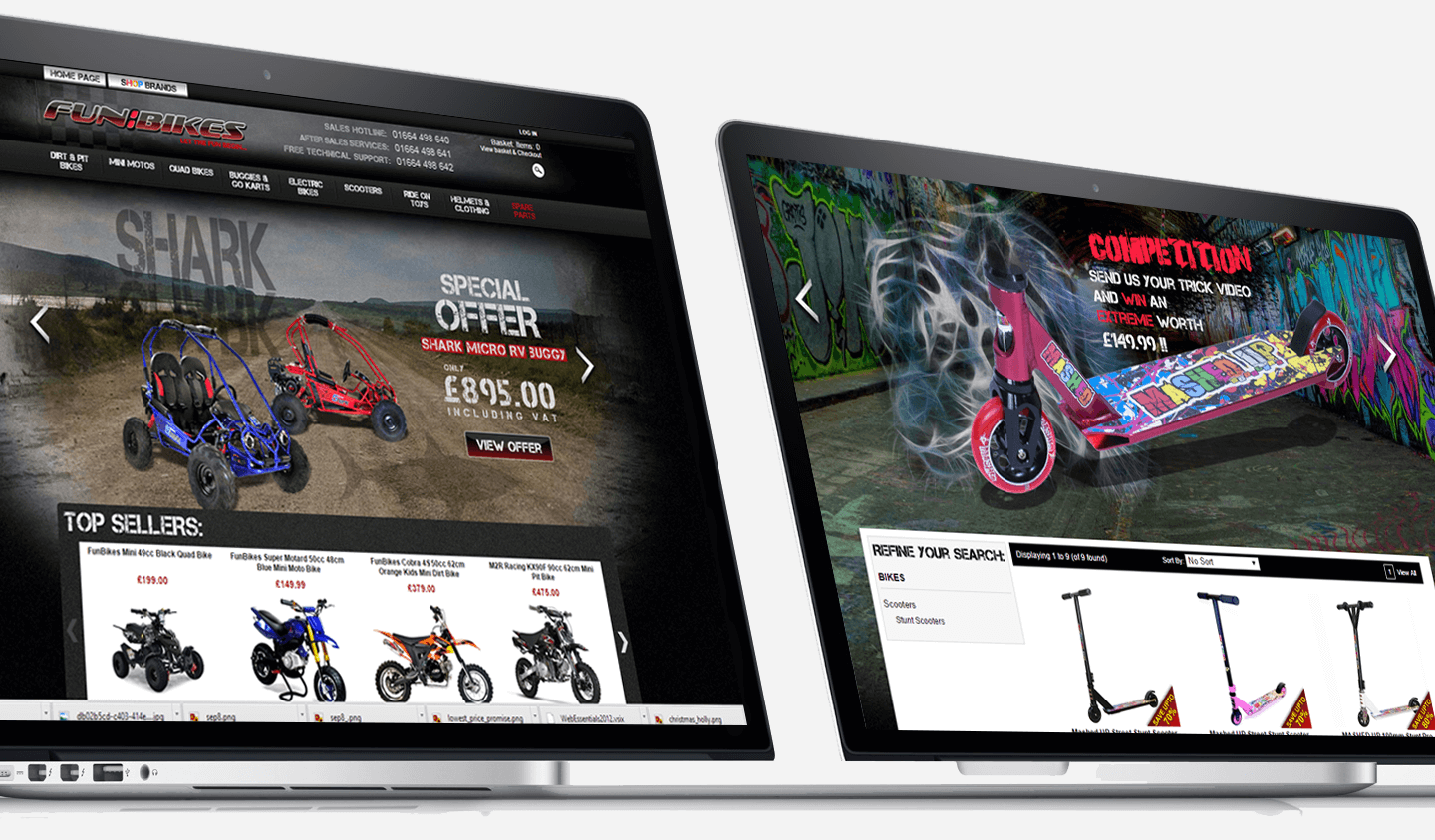 With Eventure our sales have increased 25% year on year!Jon King - CEO